There's is one big question on every prospective buyer and seller's mind right now. Where's the market headed for the rest of the year?
It's been an inconceivably heavy year for our country in so many different ways. But in terms of real estate, unlike the last time we saw an economic downturn, real estate laws have since been changed and in fact, the real estate market is capable of helping us out of it, not further into it.
However, the current imbalance between buyer demand and low inventory puts the market in a peculiar place. Without more homes coming to the market, real estate can't play its role in the economy. What needs to happen?
The biggest piece that's holding sellers back is the unknown of the full impact that COVID-19 has in this equation. Without an idea of what's ahead, people will continue to sit on their hands until they feel safe.
This is the area that I want to discuss today. There are 3 areas that are imperative to the housing market in the year ahead.
Economic Recovery
What Role Will The Housing Market Play?
The National Bureau of Economic Research officially announced that we're in a recession, but that doesn't mean what most people think.
According to the NBER, a recession is a significant decline in economic activity spread across the economy, normally visible in production, employment, and other indicators.
The pandemic's effects on businesses across the country have understandably led to slowed economic activity, but we're already seeing projections of a recovery in the second half. 
Moreover, a recent Wall Street Journal report found that more than 9 out of 10 economists surveyed believe the recovery has already begun this quarter or will begin in the third quarter of this year.
But there is also a fear that's holding many potential buyers and sellers back from moving forward with their initial plans is very real: they worry that a housing crash will follow. 
Many people still bear the scars they received from the Great Recession and might be expecting the housing market to follow a similar trajectory in response to the coronavirus outbreak. But, there are distinct differences that indicate the housing market may follow a much different path.
More experts have echoed these thoughts on housing, stating that the real estate market will most likely play the opposite role of what it did for the Great Recession. This time, it will help stimulate the economy and bring us out of a decline faster.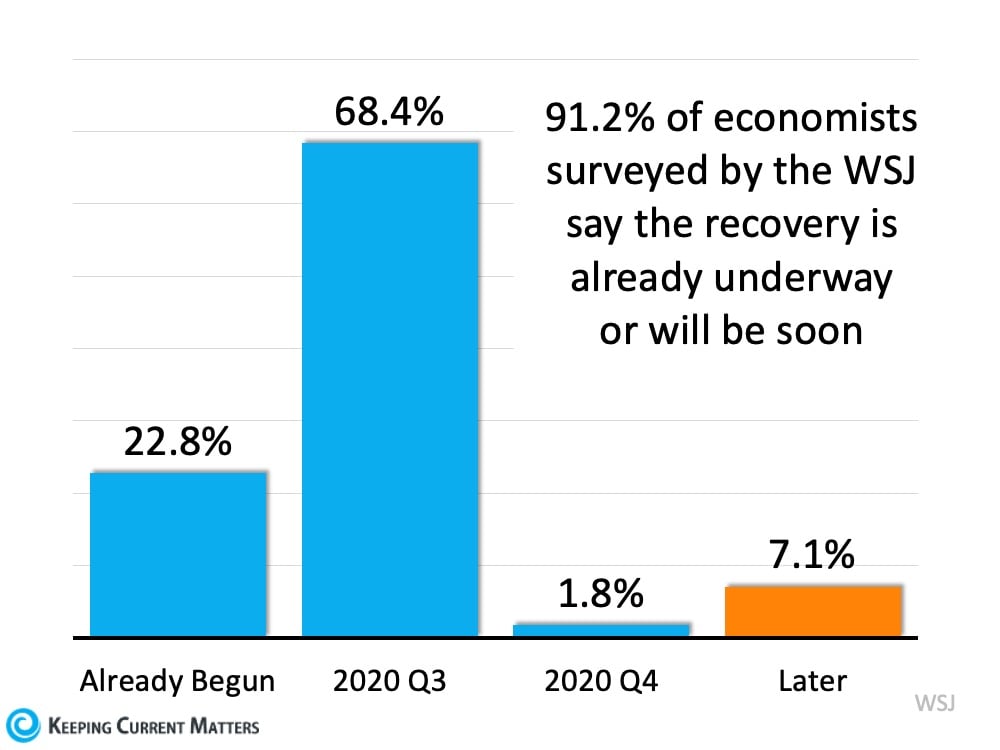 While buying or selling a home provides both personal satisfaction and financial benefits, it's equally important to know that it's also an economic stimulator.
The market conditions that led to the housing collapse included an overbuilt stock of homes and the biggest reason: the number of risky mortgages that were in the market. Which notably, is the exact opposite of what we're seeing today. Low-inventory and stricter lending practices have set real estate up to remain strong, despite our country's economic fragility.
High Buyer Demand
This year is seeing more buyer interest than the last
While one might assume that this year's turbulence may have deterred buyers from making a move, we have seen that the pandemic hasn't really slowed homebuyers at all. 
The biggest motivating factor in this is historically low mortgage rates, which has greatly increased affordability. 
According to Freddie Mac, "Purchase demand activity is up over twenty percent from a year ago, the highest since January 2009. Mortgage rates have hit another record low due to declining inflationary pressures, putting many homebuyers in the buying mood."
Purchase demand combined with low inventory is driving an increasingly competitive market with sellers in the driver's seat. We've seen an increase in average home prices in many markets. On top of that, it's been growing equity as well. It's allowing many homeowners to sell for an increased profit, and then reinvest their earnings into a new home.
For first time buyers looking to own their first home, there has never been a more crucial time to be pre-approved and ready to act as soon as they find the home of their dreams.
Low Inventory
While prospective buyers are returning to the market in masses, there's still one piece of the equation that remains skeptical: sellers.
If inventory was low before the health crisis, it's hit rock bottom. Understandably, many of those who were thinking of selling this year have put their plans on hold, with fear of the market's future and the safety of their families.
But equity is growing. Home values are appreciating. And economists are forecasting that real estate will not only finish 2020 strong but will grow in strength.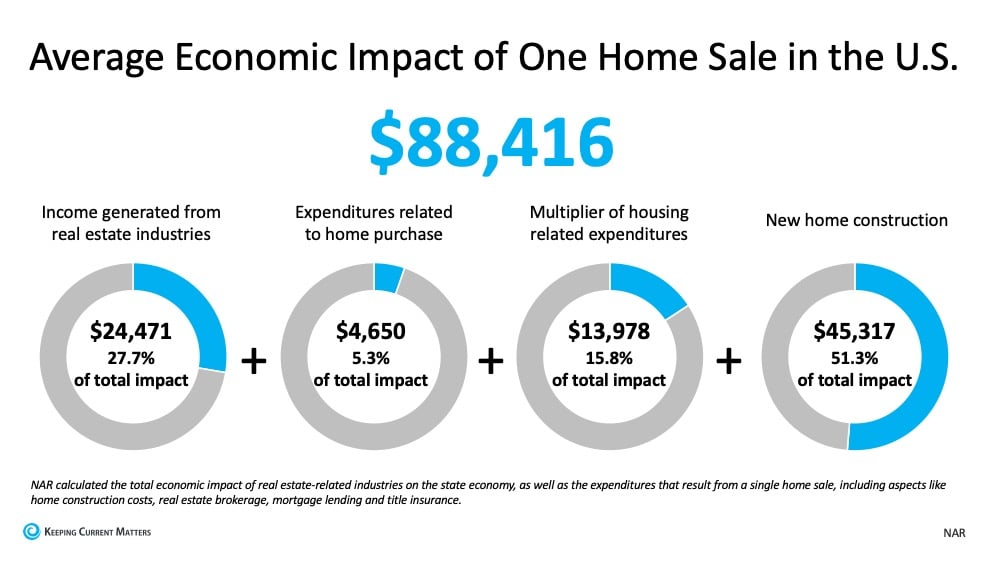 Demand for housing will only grow as states continue phased reopening. This puts sellers in a strong position to get their house sold quickly and easily, with more equity in their pocket to put into a new home.
Waiting could mean more homes coming to the market, which also means more competition among other sellers in the neighborhood. The sooner sellers take action, the better position they'll be in to make sure their home stands out to buyers.
Bottom Line
The real estate forecast for the rest of the year varies in projections, but supply and demand will always determine prices. If supply remains low and demand continues to be fueled by low-interest rates, prices will continue to rise as most experts project.
But some people are still reluctant to open up their minds and their homes to the thought of selling. Without this piece of the equation, the market can't play its part in our economic recovery. 
If fears of safety are of concern, ask your real estate agent what their plan is for creating safer open houses or virtual tours instead. If its the market you are concerned about, get the facts. Your real estate agent is there to protect you and advise in these situations. Use them and their knowledge and you'll make the right decisions.